Privacy and Cookies Policy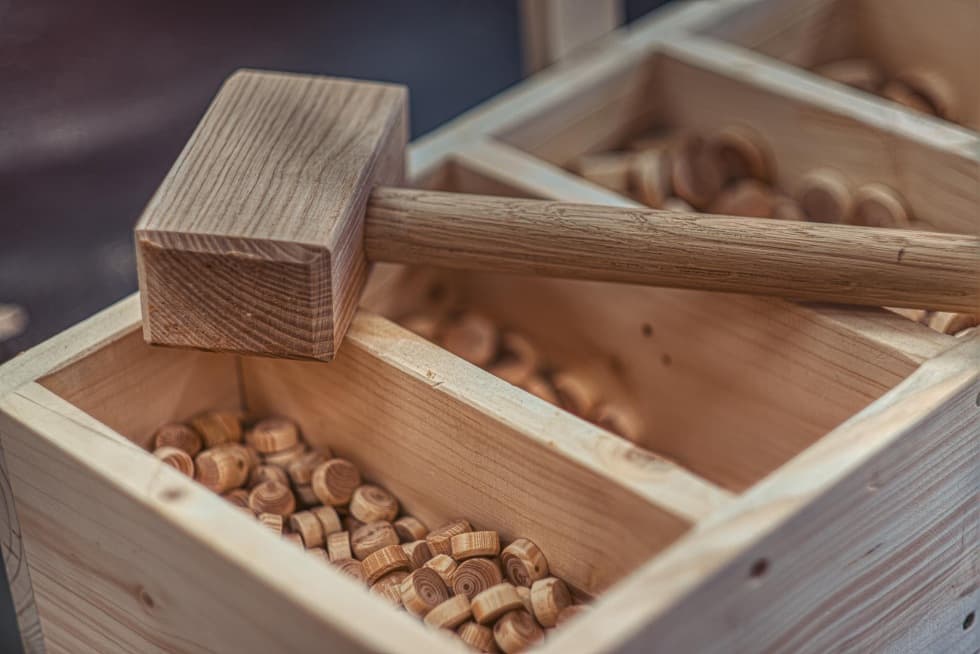 The company FAMTENTS & RENTS s.r.o., ID: 264 67 241, with registered office at Korycany 12, 277 45 Neratovice, Czech Republic, registered in the Commercial Register kept at the Municipal Court in Prague under file No. C 84182 (hereinafter referred to as the "Company") as a personal data controller takes care to protect the personal data you provide to it.
It is important to us that you know that we process the personal data you provide to us responsibly, transparently, and according to the data protection regulations. Within this document, we provide you with information about how and to what extent we process your personal data and the rights you have concerning the processing of your personal data.
What personal data do we process, and for what purpose?
The Company processes the personal data you provide in connection with an order for goods and services for the time necessary to fulfil the purpose of the processing. The processing is carried out for the performance of the contract and based on the Company's legitimate interest in protecting its rights, resolving complaints, maintaining a customer database, managing the Company and target marketing.
The Company also retains the personal data contained in the records of completed orders for the period required by tax and other legislation.
Based on your consent, the Company also processes the personal data you have provided to the Company when enquiring via the web contact form for the time necessary to answer the enquiry.
If you have expressed an interest in receiving product offers and news via e-mail, the Company processes your e-mail address based on your consent until you unsubscribe via the newsletter's footer or at info@famtents.com.
If you visit our website, the Company will also process your IP address, information about the web page you are accessing, the HTTP response code and browser identification for a period of 1 year based on its legitimate interest in protecting its rights and ensuring the effective functioning of its website. In addition, you can read about how our website uses cookies and analytics tools below.
How is my data protected?
We do our utmost to secure all personal data that we process both in electronic form in an automated manner and hard copy format in a non-automated way against leakage or theft. We follow the most appropriate technical and organisational measures to protect the data as best as possible. For this reason, we restrict their handling, copying, transmission or access to them only for the strictly necessary purposes for which you have given your consent or where this purpose is defined by law.
Furthermore, our website has an HTTPS protocol (valid SSL certificate) for encrypted connection between the website and the user, which minimises the possibility of personal data theft during data transmission (form submission, etc.) The website is hosted on SATT a.s.'s secure servers, ID: 60749105, with registered office at Okružní 1889/11, 591 01 Žďár nad Sázavou, Czech Republic, registered in the Commercial Register kept by the Regional Court in Brno, file no. B 1592.
Who has access to personal data?
To the extent necessary, we may also delegate the processing of your personal data to other persons involved in the performance of the contract and our obligations. Personal data may also be disclosed to IT service and technology providers, providers of legal, accounting and consulting services and public authorities if this is necessary to comply with a legal obligation.
Your rights concerning the processing of personal data
In connection with the processing of your personal data, you have the right to access your personal data, to obtain confirmation of what personal data we process about you, to have your personal data corrected and completed, to have it erased, to have processing restricted and to have it portable, under the conditions set out in the legislation. If the processing is based on consent, you have the right to withdraw that consent. If it is based on a legitimate interest of the Company, you have the right to object to the processing.
You can exercise the above rights, as well as any requests and questions regarding the processing of your personal data, either by e-mail at info@famtents.com or by mail at Korycany 12, 277 45 Neratovice, Czech Republic. We will process your request within 30 days and in emergencies within 90 days at the latest. If you request disclosure of information we hold about you, we will first need to verify that you are indeed the person to whom the data belongs. Therefore, please provide sufficient identification of you in your request. If necessary, we have the right to request additional information to identify you before providing you with the personal data we process about you. We also have the right to refuse unreasonable or unduly repetitive requests and refuse to provide information that requires excessive effort to obtain.
You may lodge a complaint with the Data Protection Authority in relation to the processing of your personal data (contact details can be found at www.uoou.cz).
Use of cookies and other measurement technologies on the Company's website
FAMTENTS & RENTS s.r.o., and its marketing, analytics and technology partners use certain tracking and measurement technologies (such as cookies, web beacons, pixels, tags and scripts). These technologies are used to continually maintain, provide and improve our services and provide a better experience for our visitors, our users and their users. For example, through these technologies, we can store and track the preferences, and authenticated sessions of our visitors and users, better secure our services, identify technical issues, user trends, campaign effectiveness, and monitor and improve the overall delivery of our services.
Please note that third-party services that place cookies or use other measurement technologies through our Services may follow their own information collection and storage policies. Our Privacy Policy does not cover these practices as those are beyond our control.
Cookies: when you visit our website, you are informed that we use technology to collect and store information by placing cookies on your device. Without these files, we cannot provide the site's full functionality. A small data file ("cookie") must be downloaded and stored on your device for some of these technologies to work correctly. By default, we use several persistent cookies for a session and user authentication, security, storing user preferences (e.g., default language and settings), connection stability (e.g., for uploading media, using e-commerce features, etc.), tracking the performance of our services and marketing campaigns, and generally to provide and improve our services.
If you wish to delete or block any cookie, please refer to the Help and Support sections of your browser for instructions on locating the file or folder containing the stored cookies or opt-out of their storage. Information about removing and managing cookies is also available at www.aboutcookies.org (please note that FAMTENTS & RENTS s.r.o. does not provide this webiste, and we cannot guarantee its accuracy, completeness or availability).
Please note that by removing our cookies or blocking future cookies or measurement technologies, you may lose the ability to access certain areas or features of our services or otherwise negatively affect your user experience.
Transparent GIFs: We and certain third-party services may use a software technology known as transparent GIFs (or Web Beacons/Web Bugs) to enable them and us to improve our services by measuring their effectiveness and performance. Transparent GIFs are tiny graphic files with a unique identifier and function similar to cookies, but unlike cookies, they are not stored on your computer but are embedded in our services.
Flash and HTML5: We and certain third-party services may also use certain measurement technologies known as "Flash cookies" and "HTML5", particularly for advertising purposes. Individual browsers may offer their own tools for managing, removing, or blocking such technologies. Further information on managing Flash cookies is available here (please note that FAMTENTS & RENTS s.r.o. does not provide this website, and we cannot guarantee its accuracy, completeness or availability).
"Do Not Track" signals: Please note that we do not change our policies and practices in response to a "Do Not Track" signal in the header of an HTTP file sent by a browser or mobile application.
Behavioural targeting and retargeting: Some third-party services and ad networks may serve ads on our website or manage our advertising on other sites. Such parties may use certain measurement technologies to collect certain information about your activities on the Services and various third-party sites to provide you with targeted advertising based on your interests and preferences. Profiling occurs on these services. You can opt-out of receiving targeted advertising from certain advertisers and ad networks, as well as within your browser settings. Please note that this does not opt you out of receiving all advertising.
Web analysis and statistics
We monitor and analyze the website using analytics services to determine traffic and geographic data, information about the browser and operating system from which you access our website. We use all of this information for marketing purposes, further improve the website and content, and legal protection or other legitimate interests.
Updates to the Privacy Policy
We may modify or update the Privacy Policy from time to time. Any changes to this Privacy Policy will become effective when posted on this page.
This policy will become effective on May 25, 2018.
The Terms were last updated on October 20, 2021.
FAMTENTS & RENTS in numbers
---
12 thousand
tents delivered to European countries and beyond
---
5 partners
in several countries across Europe
---
20 years
on the market shows time tested quality
---
5 categories
of tents offered to our customers for many years